Storage, shipping or disposal?
After the completion of a successful show, some final decisions need to be made.
With over 5,000 square ft of space at our Horsham HQ, we provide the option to store your exhibition stand at our own secure facilities. Our storage rates are available on request, but these provide the benefit of not taking up space at your own location, the risk of damage once there, or the potential cost of transportation for its use at your next show.
If shipping is the preferred option, and where specialist care is required, we provide bespoke shipping containers to meet your needs. We can also comfortably take care of any customs and insurance requirements as appropriate.
Where disposal is required we take great care of to ensure full compliance with regulations concerning recycling and waste disposal.
We can take care of every detail, so you don't have to.
Newshield has been a valued supplier to Goodwood events for over 10 years now. At a recent event after being let down by another contractor the team worked through the night to ensure the catering trailers were wrapped to our satisfaction before the event opened. As a premier event in the motoring calendar we will only work with vendors that will meet our exacting standards. Time after time Newshield has shown it can meet those criteria on a vast range of projects.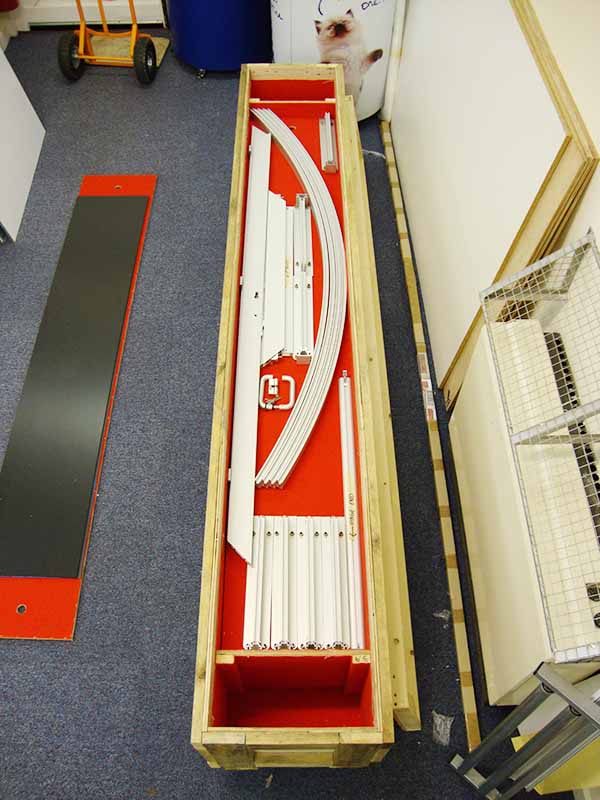 WE'LL SHOW YOU…so please call 01306 627087 to see how we can help.